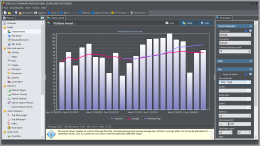 Version 3.2 is available for download.
In this release we've added correct recognition of Windows 10 as an operating system and Microsoft Edge and Vivaldi as browsers. Other changes also include using existing IIS cookies for determining sessions and visitors, improved Cache handling, updated IP country database and several bug fixes.
The update is free for everyone who purchased in last two years (after May 31, 2014) or own a lifetime license.
Links: